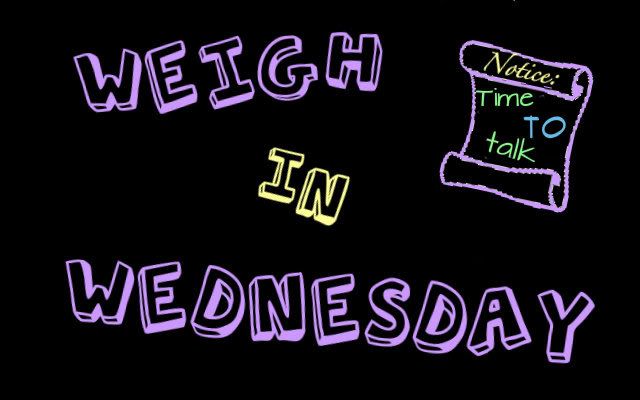 *I do ask that
if you would like to participate please site me and my blog somewhere in the post.*
Todays topic: Adult Fiction vs. Ya Fiction
My Answer:
I adore YA fiction and it is by far my favorite of the two genres. I think the reason I like Ya so much is that it connects to my life so much. When you read an adult fiction story you have to look pretty hard to find one that fits your life enough for you to enjoy it. Ya almost always fits my life because most teenagers go through the same things. Parental angst, school troubles, boy/girl problems... most everyone goes through it. That's why I prefer Ya Fiction to Adult Fiction
What about YOU? Do you prefer adult fiction or YA fiction
?
Next weeks topic: light blog background vs dark blog background
Please email me with any topics you would like to see here on WiW at Epiloguereview@yahoo.com I would really appreciate any ideas you guys have!!
If you would like to grab my picture to use here it is: