Waiting on Wednesday is a weekly meme hosted by Breaking the Spine to highlight upcoming releases we're excited about.
This week I have not one but TWO amazing books that I am looking forward too! Both of theses beauties will be release next Tuesday.
Title: Ruined
Author: Amy Tintera
Release Date: May 3rd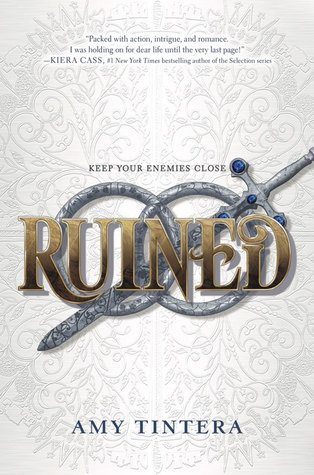 "Emelina Flores has nothing. Her home in Ruina has been ravaged by war. She lacks the powers of her fellow Ruined. Worst of all, she witnessed her parents' brutal murders and watched helplessly as her sister, Olivia, was kidnapped.

But because Em has nothing, she has nothing to lose. Driven by a blind desire for revenge, Em sets off on a dangerous journey to the enemy kingdom of Lera. Somewhere within Lera's borders, Em hopes to find Olivia. But in order to find her, Em must infiltrate the royal family.

In a brilliant, elaborate plan of deception and murder, Em marries Prince Casimir, next in line to take Lera's throne. If anyone in Lera discovers Em is not Casimir's true betrothed, Em will be executed on the spot. But it's the only way to salvage Em's kingdom and what is left of her family.

Em is determined to succeed, but the closer she gets to the prince, the more she questions her mission. Em's rage-filled heart begins to soften. But with her life—and her family—on the line, love could be Em's deadliest mistake."
I absolutely love the plot for this story and I think that the cover is simply stunning!
I cannot wait to here Emelina's voice in this story and I have high hopes that she will be as fierce and strong as this synopsis makes her sound. This book definitely sounds like it has the potential to be so many good things and I am oddly terrified to see if it lives up to my expectations!
Title: The Hidden Oracle
Author: Rick Riordan
Release Date: May 3rd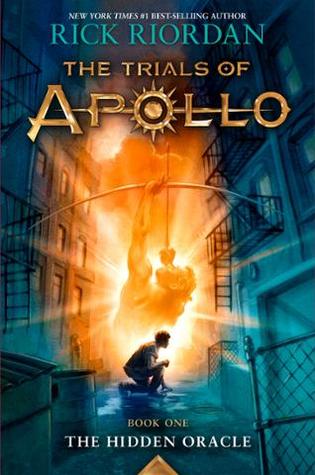 "How do you punish an immortal?
By making him human.

After angering his father Zeus, the god Apollo is cast down from Olympus. Weak and disorientated, he lands in New York City as a regular teenage boy. Now, without his godly powers, the four-thousand-year-old deity must learn to survive in the modern world until he can somehow find a way to regain Zeus's favour.

But Apollo has many enemies - gods, monsters and mortals who would love to see the former Olympian permanently destroyed. Apollo needs help, and he can think of only one place to go . . . an enclave of modern demigods known as Camp Half-Blood."
I cannot wait to get my hands on the newest series by Riordan. This is one of the few authors that I feel comfortable saying is an insta-buy from me! I love the whole idea behind this new book and I cannot WAIT to have some more Apollo action. Bring on all of his hilarious haikus! :)