Thanks for stopping by! Here on Epilogue I am celebrating reaching 400 followers with this fantastic Spring Cleaning Giveaway Hop. Which means not only am I giving my lovely followers (YOU!) a chance to win here, I am also showing you 100+ other giveaways they can go enter to win! Sound awesome? Of course it does!
As most of you know I recently shot up in numbers so I still need to do a 500 follower giveaway. This hop is taking the place of my 400 follower giveaway. (I currently have my a giveaway for a SIGNED, PERSONALIZED copy of
Bound
by C.K. Bryant
here
and a giveaway to win a copy of Lichgates and Swag
here
.) The Spring Cleaning giveaway is only open to the US (sorry I am a student and can't afford shipping anywhere else.) The idea behind this hop is to pass along the following types of books:
Books that you've read but will never read again.
Books you've started but just couldn't get through.
Or
Review copies you've accepted but have never read.
So that in mind I am offering ONE lucky winner their choice of ONE of the following books!!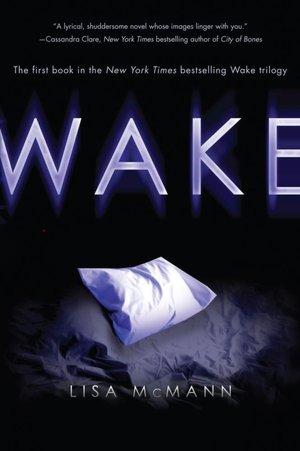 (Paperback)
Wake
: I heard this was being made into a movie and thought you guys might like a chance to read the book first!
(Both Paperback) Left:
Shadow Kiss
(Vampire Academy #3) Right:
Masquerade
(Blue Bloods #2)
* Note: All of these book are ones that I have read before! Some of them DO have a little wear on them.
Like my blog? Grab my button!
a Rafflecopter giveaway
Continue on with the hop here: