Hey everyone!!

I am hosting a new Wednesday blog meme called "Weigh in Wednesday" starting tomorrow. This meme is strictly a Something vs. Something type of thing. The purpose is for it to be short, interactive, and something fun to do halfway through the week! I would love if you guys would participate! it is perfectly fine with me if you want to do it along with another Wednesday meme, by itself, or not at all.
There is absolutely no pressure but if you think it sounds like a good idea please spread the word. I will be doing my first post tomorrow and I would love to see you guys get involved! I will be having a linky on my blog so if you decide to join in sometime come link up! Also if you would like to participate please site me and my blog somewhere in the post.
This is something new I have been wanting to do and I have looked around and not found another meme with this name... if you know of one or something with a similar idea already active please let me know!
Tomorrows post will be fiction vs. nonfiction.
Here is the image I will be using: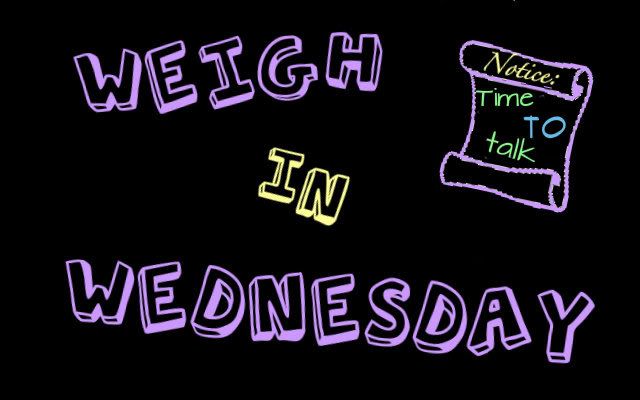 Let me know what you think of this new idea... I hope to see you back here tomorrow!!