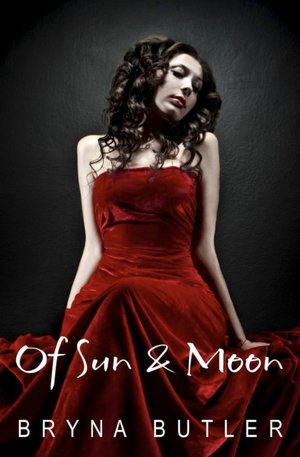 Rating: 4.5 out of 5 hearts: Very highly recommended
"Keira Ryan is a guardian, a supernatural creature on which the myth of the tooth fairy was based. Not that you could tell by looking at her. She looks like any other high school freshman. She even has the same worries. Her best friend is dating a stuck-up cheerleader and she's crushing on a junior.
But there's more (there always is)… Keira finds out that she isn't just any guardian, she's the prophesied child "of sun and moon", destined to bring about the end of the house of Gammen which rules over the Mogdoc Empire.
What's a mogdoc, you ask? Think of a gremlin crossed with a swamp monster, then give it supernatural speed, agility, strength, and a taste for human blood.
Set in a picturesque rural, river town in southern Ohio,
Of Sun & Moon
has been described by readers as
Buffy the Vampire Slayer
meets
Harry Potter
."
You know those little fairies that steal into your room at night, take your tooth, and leave you a quarter richer? They're cute, they're tiny, they're harmless, and they leave glitter by your window, right? Wrong. Everything you think you know is a lie. Growing up, Keira has always known she is special: she is a tooth fairy… and not the kind your parents told you about. Keeping her secret from her friends is the hardest thing she has ever had to do, and it leads to some serious complications.
The premise of this book is amazing. I haven't even heard of a tooth fairy novel before, I've read about vampires, werewolves, fairies, mermaids, and angels … but not the tooth fairy. For me that means that the plotline of this story isn't one that has been overwritten. It's original and brings a fresh angle. I'm always looking for really good paranormal or fantasy books, and Of Sun and Moon really hit the mark on both counts. Throughout the story, I really see the characters develop. I see the relationships grow and change. Butler gives us a great look into the characters' thoughts and personalities, not just by what they say, but also by the choices they make. Of Sun and Moon has a great balance between telling and showing.
Most of the high school aspects of this story are right on the mark, especially the relationships, and because of this, I feel really connected to Keira. I understand the whole high school emotional rollercoaster and, on top of that, she deals with being so different from everyone else. It's inspiring. Some of the 'plot twists' weren't very surprising to me, and I can't tell if they are meant to be that way, to pull your attention away from the even bigger surprises, or if I just happened to figure them out.
This cover is beautiful. The girl's laid back, classic pose makes me feel like she's really comfortable sitting there in that dress… I am NEVER that comfortable in a dress! Not fair. The red dress with the pale skin and black hair makes the girl look really striking. Not many covers match the actual story, but in this one, right now, I remember the exact scene Keira wore that dress and had her hair like that. It's really cool, and it ties me into this book in a unique way because the recognition only comes from having read the story. So, go read it, so you too can feel that connection!