Hey, guys! From February 29th through March 5th, I am participating in the Leap into Books Giveaway Hop hosted by
I Am A Reader, Not A Writer
and
Jinky is Reading
. I am very excited as this is my first time participating in a giveaway hop. I stated earlier that I would be doing my 100 follower giveaway soon and then this awesome hop came along! So, I am doing this hop INSTEAD of a normal 100 follower giveaway. I do have a special prize all picked out incase I reach 200 followers which I will award in a separate giveaway. However, if I reach 200 followers before this hop is over I will divulge what the next prize will be! SO, Because you all are awesome I have reached 270 followers: WOW. As promised I have announced my awesome prize here:
Announcement.
Tell me what you think! =)
What I'm offering for this giveaway is your choice of one of the fantastic books listed below. Don't like my books? Well, fine. If you DON'T like any of these books I will allow you to choose one book up to $15 from the Book Depository. This giveaway IS open internationally AS LONG AS the Book Depository ships to you for free. Don't know if you qualify?
Well, now that I'm done rambling, lets move on to what you could win!
Your choice of one of these great books:
Any one book up to $15 from the Book Depository
My Button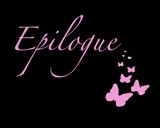 a Rafflecopter giveaway
Contest Rules:
- The contest runs from February 29 – March 5, 2012
- You must fill out the Rafflecopter form for enteries.
- The winner will be drawn at random.
- If you are chosen, I will contact you by e-mail.
- If you win, you have one week to respond to my e-mail. If you do not respond within the week, I will choose a new winner.
- The contest is international as long as the Book Depository ships to you.
Want more great chances to win? Check out the other stops in this giveaway hop! :)